Car-Worth.com offers a fair market value to car owners, insurance companies, and repair industry partners who want to sell damaged cars that may not be worth repairing. The company will take care of all your needs, be it salvage cars, wrecked cars, late-model cars, trucks, vans, and SUVs.
How Do I Find The True Market Value of My Car?
There are many reasons that make Car-Worth.com stand out from other similar car value sites. First, the company has experts in buying and evaluating damaged cars. With a state of the art car value appraisal system and car value calculator, you can rest assured that with Car-Worth.com, you are getting the true value of your car and the best value for your money for your damaged vehicle.
Second, Car-Worth.com never haggles. The offer the company gives you for your damaged vehicle is guaranteed. The company's greatest asset is its sellers, who are its customers. So Car-Worth.com is not ready to scam its customers by going back on its offers, by claiming that the car is of lower value than what the car has been evaluated to be worth.
The offers that the expert evaluators make is a fair market offer determined by car value by year, the vehicle's condition, the make and model of the vehicle. The evaluators look up the car value online when its new, and based on the listed parameters above, they are then able to negotiate the best value which will favor both parties. The offers are also based on other factors, such as the fact that most private car buyers are not interested in buying cars which are less than perfect. The company, therefore, does its best to find the best market for your damaged vehicle. In the end, you get nothing short of the true value of your car when you trust Car-Worth.com.
How to Estimate Your Vehicle's Value
Most local dealers do not know how to properly appraise damaged cars. They will therefore not give you the proper value for your money. On the other hand, junkyards do not care about premium options such as the leather seats, the sunroof, etc. Their offer is based on metal value only. You will, therefore, get close to the worst value for which your vehicle is worth.
The chances of spending over your repair budgets to repair your damaged vehicle are high since the true cost of repair is unknown until the repairs are started. Repair is therefore not cost-effective. Car-Worth.com is willing to relieve you of all this trouble without breaking a sweat.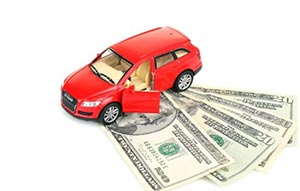 Most of the offers that Car-Worth.com makes are instant. Since the company values its customers, it is not in the interest of the company to keep the customer waiting for its offer.
Also, at Car-Worth.com, the seller is paid at the time of pick up, not a moment later. The customers' satisfaction during payday is also Car-Worth.com's satisfaction. Cars can also be sold online from the comfort of the owner's home. This is very convenient for the owner since it is so much easier as compared to traditional car selling methods. This aspect makes Car-Worth.com more desirable than many other car value sites.
Get An Estimate For Your Car's Worth Now
The company also offers free towing nationwide at the customer's location. Yeah, you read that right. If you sell your car to Car-Worth.com, they will look for you, they will find you, and then they will tow your vehicle from your location, whether home or office, for free! The usual turnaround for car pick-up is usually 24 to 48 business hours. The company is not ready to keep you waiting.
When dealing with Car-Worth.com, you are under no pressure to sell. A customer can consider the offer. The company treats its customers with the highest possible regard. Therefore, every decision that its customers make is regarded with utmost respect.
Considering all the factors stated above, selling your damaged vehicle to Car-Worth.com is definitely the best decision.
It's a Quick and Easy Process
Tell us About Your Vehicle
Answer a few quick questions and provide a picture if you can.
Offer
In less than two minutes, you'll have a guaranteed offer.
Get Your Offer
In less than two minutes, you'll have a guaranteed offer.
Get Paid
Within 24-48 hours, we will tow your car for FREE and pay you on the spot!
GET STARTED TODAY